FRiENDi mobile is

CLOSER

to you!
Find us almost everywhere in Kuwait!
Our locations:
Grand Hyper Market
Lulu Hyper Market
Nesto
Almost every mobile shop.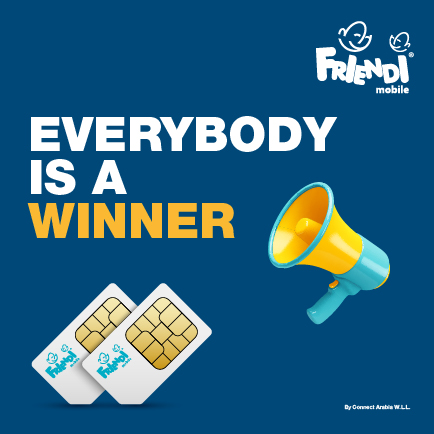 With FRiENDi mobile, everybody

is a winner
Buy a sim or recharge your line to always be a part of our monthly draws!
Every month we have a new draw, Our previous draws had prizes like KD 250 cash, TV's, Yamaha Earphone, electronics, and much more!
Subscribe Here to Get Exclusive
News & Offer